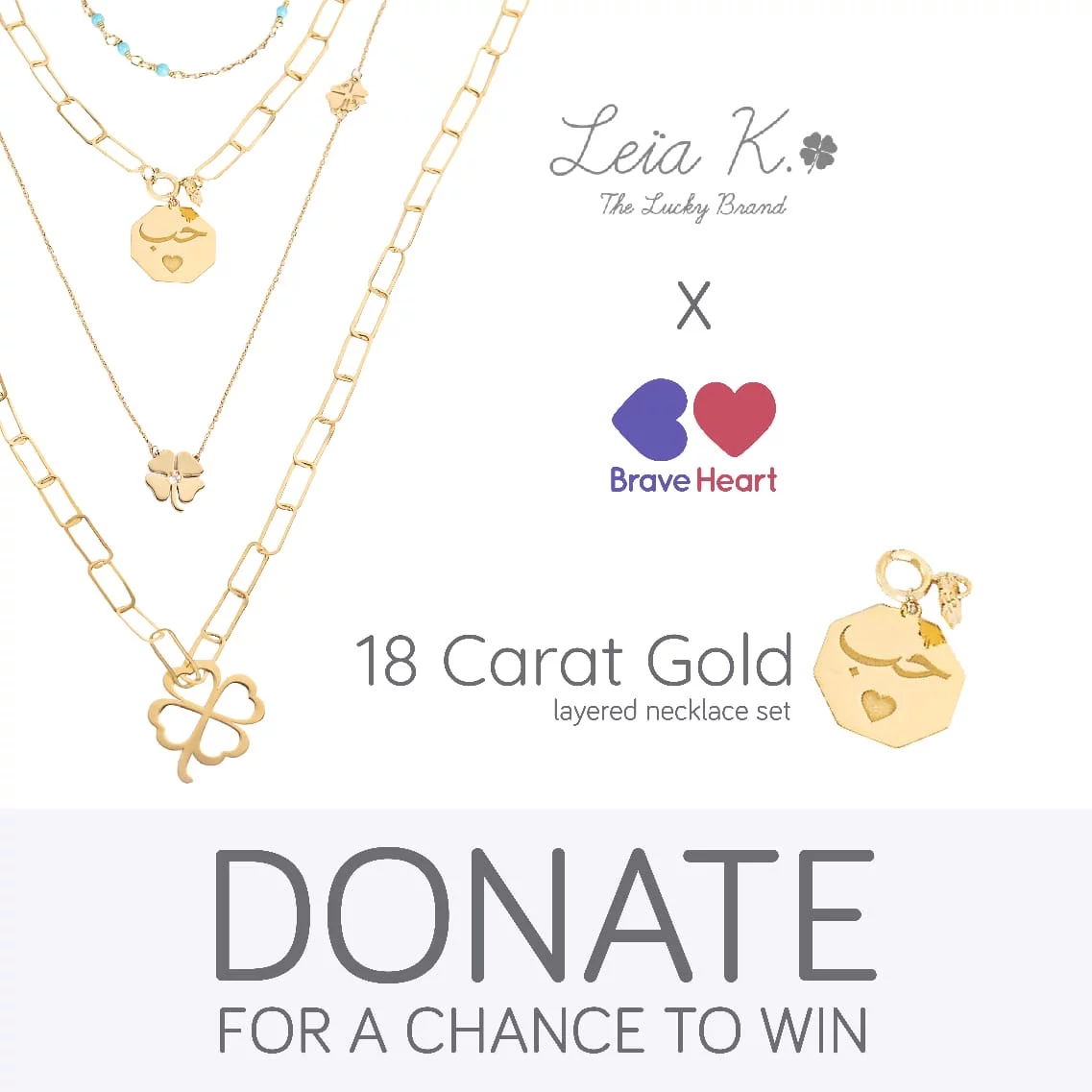 Leïa K. is deeply committed in supporting causes that raise awareness and bring
relieve to communities. Over the past years, we have raised more than USD 70,000
in collaboration with a list of NGOs carefully selected based on their historical
achievements and their dedication to their respective causes. Below is a glimpse of
our contributions with the incredible support of our Lucky Tribe.
2017-2018: – Leïa K. in collaboration with Brave Heart Fund took the initiative to launch the "Close To My Heart" campaign. The initiative consisted of donating all the proceeds from the sales of dedicated items to the NGO. Brave Heart helps cover the cost of medical and surgical expenses of underprivileged children suffering from congenital heart disease.
2020: – Following the explosion of Beirut Port (Lebanon), Leïa K. launched two initiative of selling "Mini Evil Eye Bracelets" and "Lebanon Necklaces" where the proceeds were donated to reputable NGOs. The selected NGOs, Red Cross, Offre Joie and Lebanon Angels were actively involved in supporting the communities affected by the blast.
2020 – Leïa K. x Brave Heart initiative to sell raffle tickets across the world to win a full set of Necklaces. All the proceeds were donated to the NGO. The funds raised helped saving three little hearts.
2021 – Leïa K. x Ikhtilafouna kuwatouna initiative to raise awareness about autism. Raffle tickets to win a set of Leïa K. layered necklaces sold around the world. Ikhtilafouna kuwatouna is an NGO that supports and offers treatments for underprivileged children with autism and is very active in raising awareness and support the children's families.