Our lucky jewels are carefully handcrafted in our workshop in Beirut with the utmost care to detail.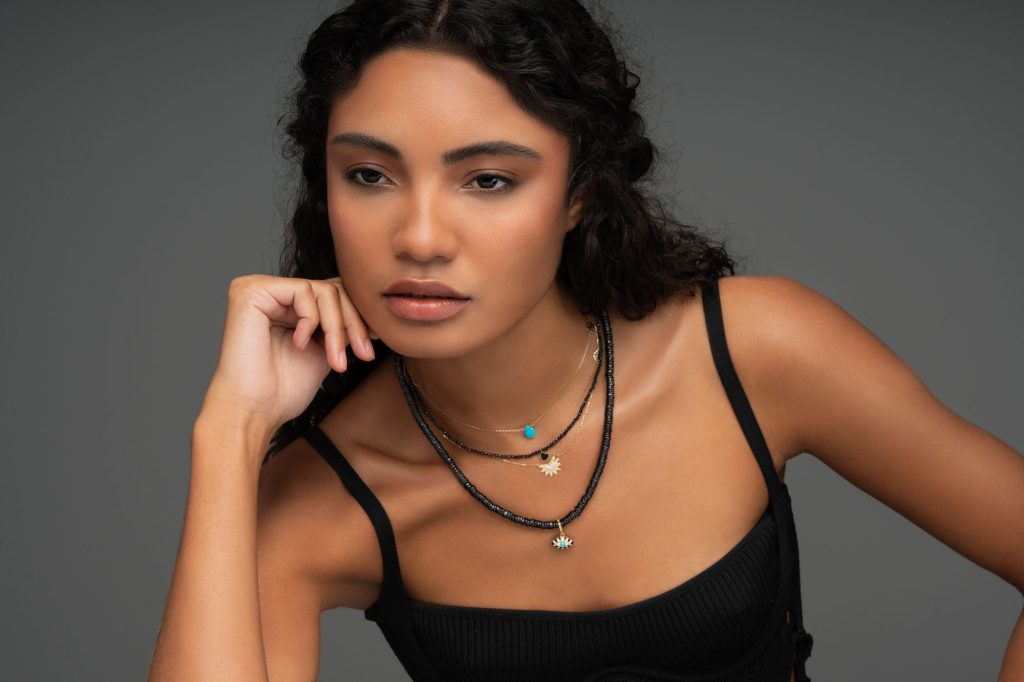 Leïa's obsession with beads made of her, a passionate stone collector since her early age. She possesses thousands of different stones. While globetrotting, she never misses an opportunity to dive into the local markets to satisfy her thirst for new and unique beads. She managed to grasp a unique collection of beads curated all over the world. From real cowrie shells bought from ladies on African sand beaches to Egyptian Turquoises, to handmade glass beads from Russian Artisans or Afghan Lapis Lazuli or Cuban handmade beads or Ghanaian Stones…
Some of her stones could stay in her amazing collection for twenty years, just waiting for the sparkle that will inspire a new design.
With the time, Leïa selected carefully her suppliers all over the world where she sources particular shapes and exclusive designs.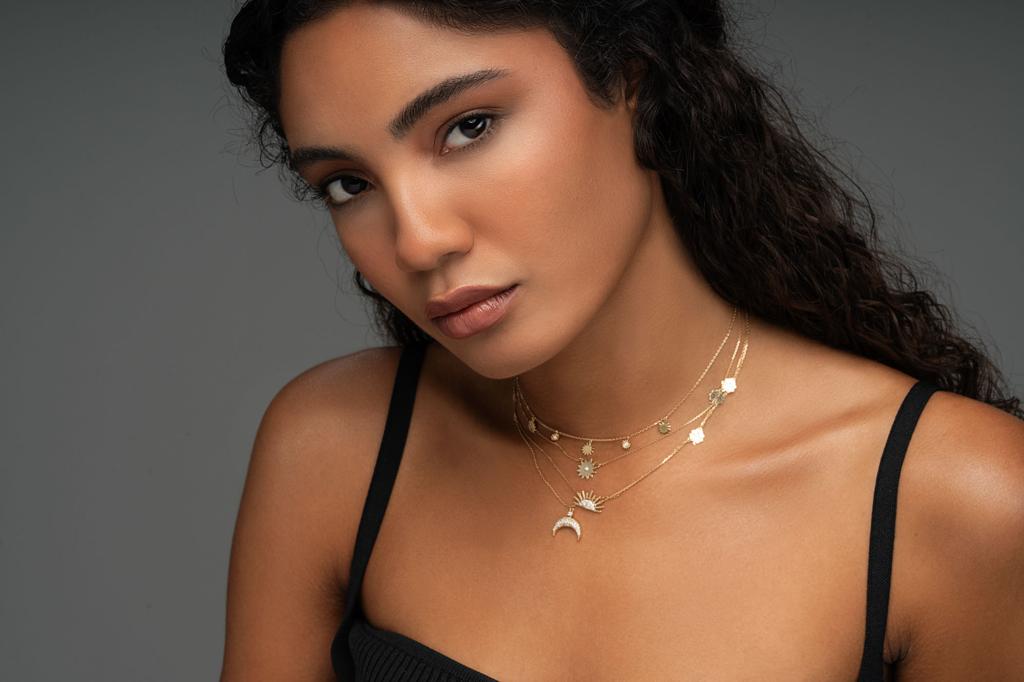 At Leïa K., the stone whispers and inspires the design… well before the croquis.