From day One Leïa brought a unique identity to the brand inspired by her travels and experiences around the world. It is a Mix of cultures where every woman can identify herself through the shapes, stones, colors and other materials found in our creations.
Leïa K., through her collections, salutes her African heritage with unique Ethnic Chic designs. She honors her Lebanese origins with the oriental essence that inhabits her. Also, she acknowledges her strong European mindset with a perfect sense of detail and delicacy.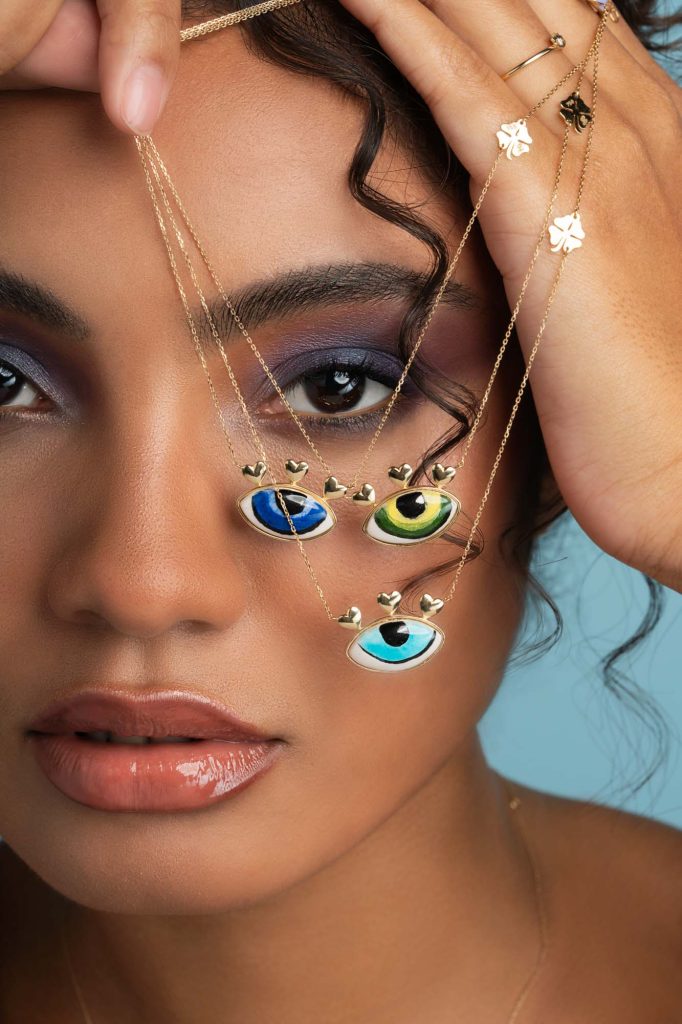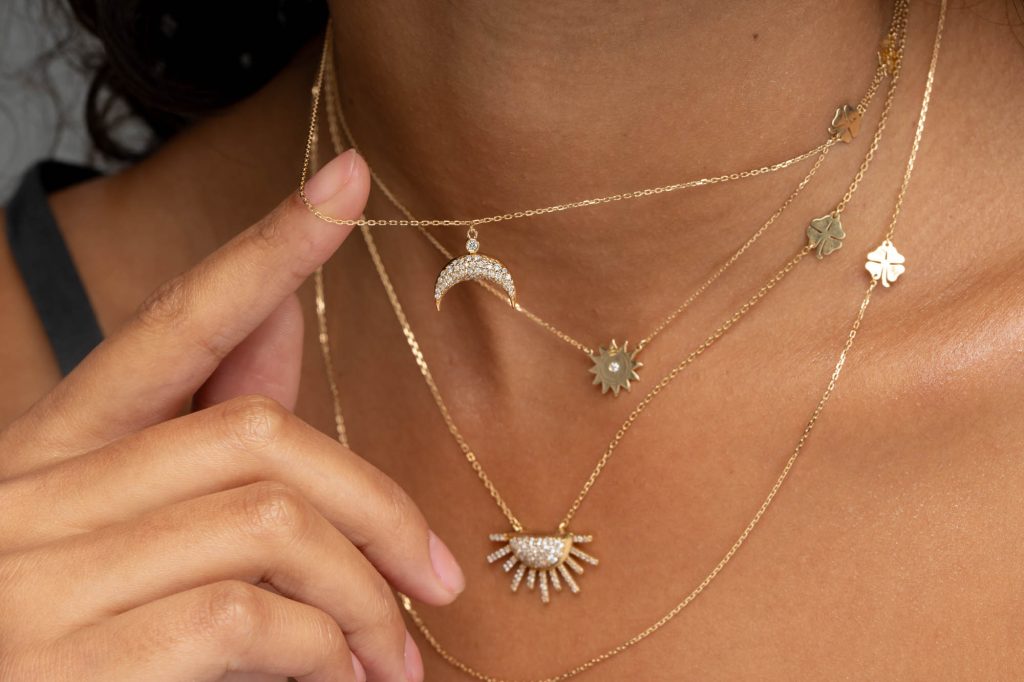 The identity circulates a message of peace, tolerance and harmony. This is visible through our designs inspired by Nature and carefully selected in respect of all believes.
It is an esoteric brand with lots of charms such as the Evil eyes, the Fatima hand, Talisman and Lucky Gri-Gri… Leïa is a colorist at heart and her designs are often high in colors.