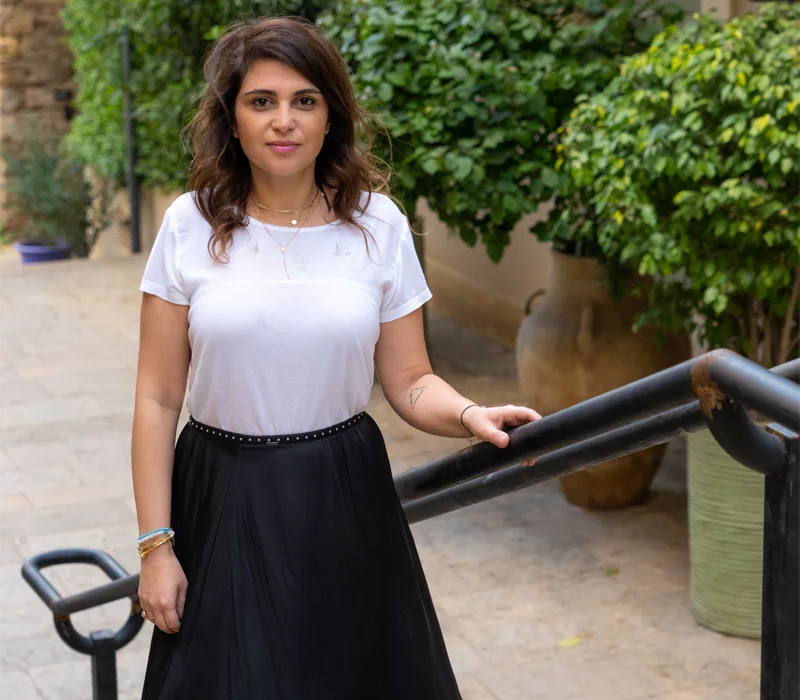 Leïa was born and raised in Senegal before moving to Lebanon at the age of ten where she grew up. She pursued her law studies in France. Between Toulouse and Paris, she started her career as a lawyer and spent over ten years. During this time Leïa used to travel to Tanzania to visit her parents based in Dar Es Salaam. She lived in Switzerland for some time before she decided to settle in Lebanon to start a family and raise her three boys Luca, Aylan and Noah closer to their roots. Due to the challenges in her home country, Leïa lives today between Beirut and Dubai and travels the world for inspiration.
At the age of twelve, Leïa started using seeds beads to create shapes, bracelets and other accessories. It was a natural expression of her passion and a joy to imagine and share her creations with family and friends. Creating is Leïa's bubble to disconnect and meditate in her own colorful world.
Holding a Master in International and European Law as well as a Master in Contracts Law from "Le Capitole" University in Toulouse, she developed a discipline and an acute attention to details that reflects in her designs.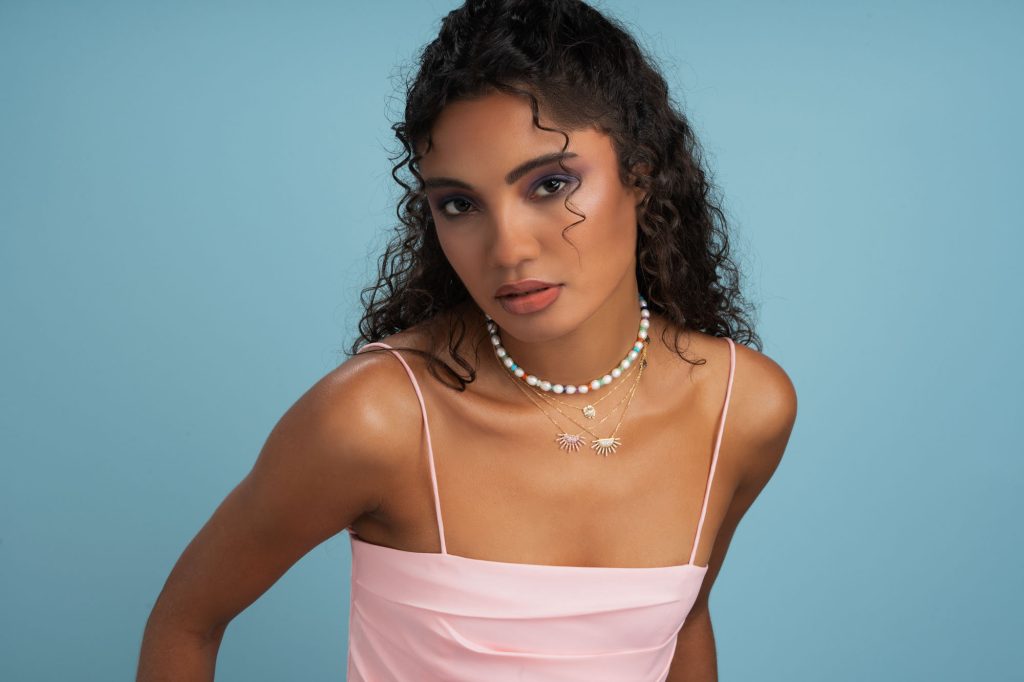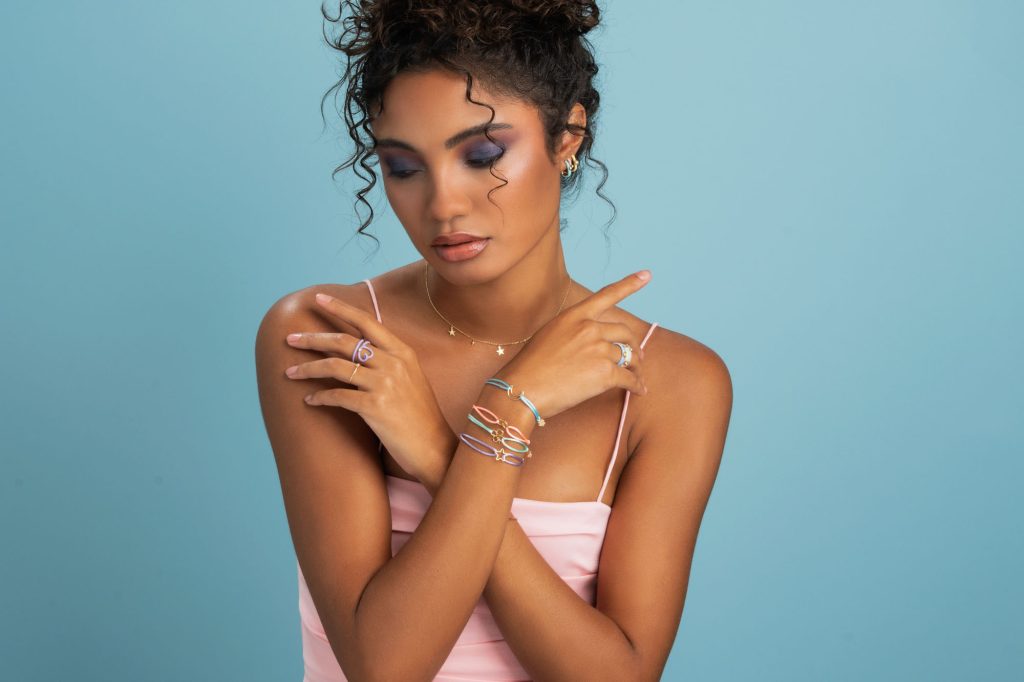 In 2013, after settling in Beirut Leïa joined one of the most reputable law firms in town. Her passion to create pushed her to launch the brand Leïa K. What started as a small venture to create trendy accessories, evolved in gold jewelry with unique and trendy designs.
Because the dream was too big, the passion was too strong… She quit her desk, lap top & civil code for something more colorful that will challenge her imagination on a daily basis.
Leïa K. website was launched in 2018 and despite the tremendous challenges that Lebanon is going through, Leïa insisted on opening her first flagship store in the heart of Beirut, in the iconic Rue du Liban in 2021.
Today, Leïa K. is an established brand distributing and selling its creations across the world and has presence in more than ten countries.